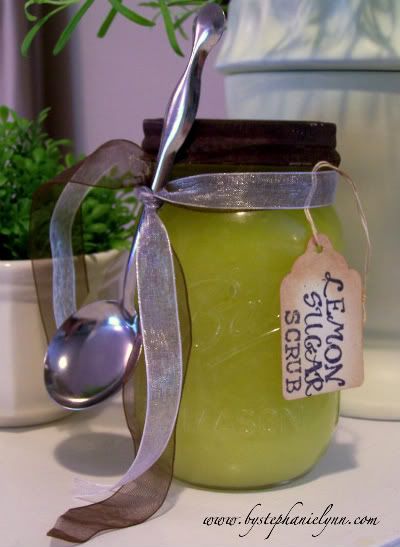 Under The Table and Dreaming
has posted a very easy recipe for creating this lemon sugar hand scrub.
This would make an awesome mothers day gift. I am definitely going to be doing this for my mother and grandmother.
I love her tag but as most of my crafting stuff is packed away due to our moving in 3 weeks I decided that I would make a printable tag for mine. I wanted to share it with you if you'd like to make some as well.
Go HERE to download the printable tags!